The Tupperware "WOW Factor" at Superb!
The Tupperware opportunity is one of the great opportunities available to earn money, develop personal leadership skills, and to belong to a circle of friends and teammates that working together are the #1 team in Tupperware Canada in 2004, 2005, 2006, 2007, and are one of the Top Teams in Canada.
Tupperware Center Grand Opening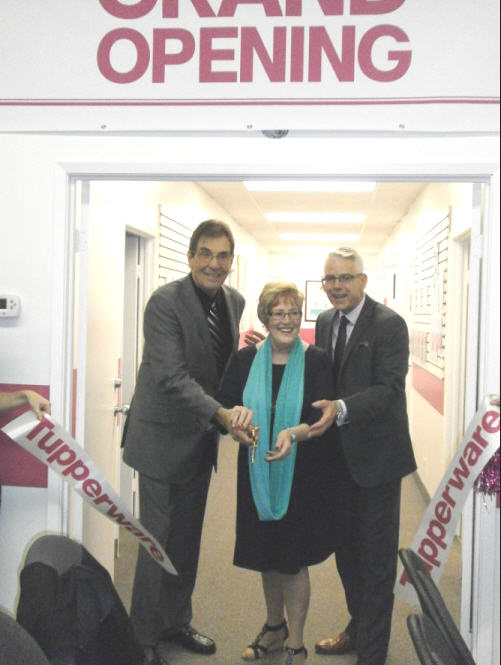 Click above for slide show
September 15th Super Saturday
April 14th 2018 Super Saturday "Spring Fling"
September 16 2017 Record Breaker Fall Fest
April 8 Spring Fling Birthday Month Launch
September 17 Record Breaker Fall Fest
April 16th Super Saturday in Brantford
Click above to view recognition
Superb Annual Recognition
Summary of 2016 Annual Recognition
Summary of 2015 Annual Recognition
Summary of 2014 Annual Recognition
Summary of 2013 Annual Recognition
Summary of 2012 Annual Recognition
2012 Annual Gala Awards Slide Show
Summary of 2011 Annual Recognition
Summary of 2010 Annual Recognition
Summary of 2009 Annual Recognition
Superb Rally Photo's

G6 Presentation to Veronics Grobbink May 2009

Veronica with G6 and her team

New Director Trish Geroux promoted September 2008

Star Director Kelley Lightfoot promoting New Director Peter Bach

July 2008

Star Director Michelle Roberts promoting New Director Kim Kelly

July 2008

Two Star Director Gloria Smith promoting new Director

"Monia Sims"

December 2007

Carrie Powers and family in her new G6 Convertible

Kelley Lightfoot qualified

for a Trip to Hawaii in the WOW program January 2008

Gloria Smith

presented with her New G6 Convert able November 2007

Star Director Carrie Powers promoting new Director

"Veronica Grobbink"

September 2007

Kelley Lightfoot and Gloria Smith earned New York Shopping Spree

September 2007

Gloria Smith earned first G6 Pontiac in Canada July 2007

2nd Pontiac G6 qualifier at Superb

Carrie Powers

August 2007

Veronica Grobbink earned trip to Cabo August 2007
<![if !supportEmptyParas]> <![endif]>